We Got 'em!  Cliff Joins us for our latest podcast!
Sun Oct 26, 2008 at 11:24:23 PM EST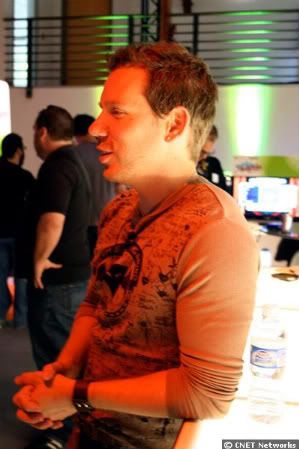 We got 'em! This last week Tyler, Josh (Grymm) and I had the opportunity to interview Design Director for Gears of War 2, Cliff Bleszinski. The first half sounds a little shady but the second sounds just as professional as always. =) (HUGE Thanks to MDK for helping edit the podcast!)
This is what we asked him...
-Does Gears 2 make up for the lack of depth in the original's story?
...And has Epic oversold it?
-With the changes made to the Hammerburst, will it defeat the mighty lancer and become the default multiplayer weapon of choice for gamers online?
-Will Gears 2 suffer from the same online multiplayer issues as the original?
-In the same fashion, will the Boomshot and Grenades work consistently this time around?
-His thoughts on Obama taking out ad space in a video game and Microsoft opening up voter registration on Xbox Live.

Also, so tidbits:

Brief Stun now with melee, and of course-No Active Snipes.
His favorite new weapon
War Machine and Fuel Depot DLC?

Plus much much more...

Also...Gears 20?
ENJOY! Less than 2 week....
Feel free to spread the word and post this on various boards...I'll be posting it on NeoGaf and Teamxbox tomorrow.