Windows Live Skydrive
Sat Jul 19, 2008 at 08:04:23 AM EST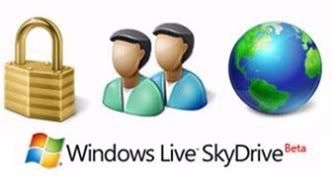 I thought I would explain a bit more about Skydrive, as the subject some came up in chat last night.
I'd like the idea of being able to save voice and picture messages on XBL. Maybe Skydrive could be incorporated, and be the answer? It would be a unique addition, where MS will still have full control on content and will be linked to your Gamertag and Hotmail address.
Basically, it is an online drive, offered as a free add on to your MSN/Hotmail/Live account. You can access it by signing in to your e-mail, use the Windows Live section thing (Home, Hotmail, Spaces & OneCare). Click on Spaces and then Skydrive.
If you have not signed up to the service, you will be prompted here. It is free, with 5GB of storage and you can select contacts from your MSN to view files, keep them private or make them public - you remain in complete control.
http://skydrive.live.com/?lc=1033
Hope this helps! What are your opinions on the idea? ;)